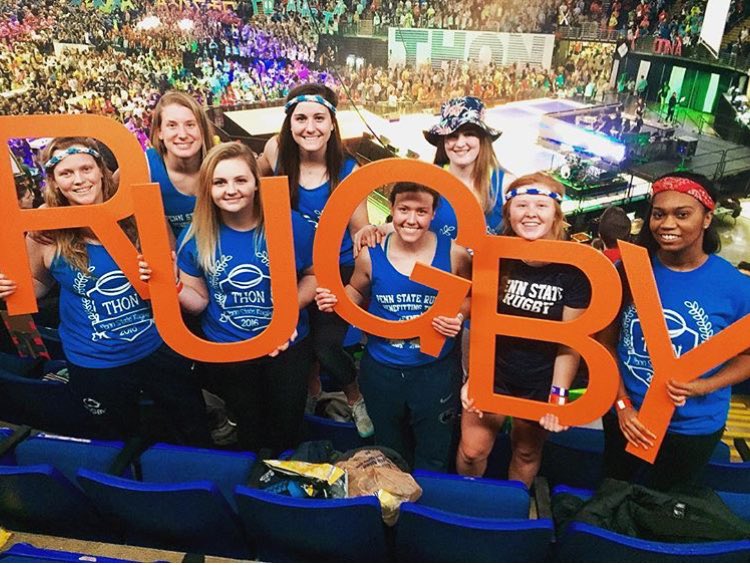 The Penn State Women's Rugby team is the most successful program in the country. Penn State has won 12 National Championships and has placed 1st, 2nd or 3rd in 25 out of the last 28 years. If you want to play for a National Championship, the Penn State Women's Rugby team is the place to be.  We have also produced the most capped USA 15 and 7s players of any collegiate program.  We welcome players with experience, and players that are new to the game.
Current Penn State Students
The team has a limited Roster of 45 players and every year we encourage anyone interested to attend an info session and tryouts in the 1st two weeks of school.  We have had a number of athletes learn the sport at Penn State and go on to play for the USA National Team.  No experience necessary.  If you are interested please email the Director of Operations,
Lauren Daly
for more information on dates and times of this years tryouts and info sessions.
High School Students
Penn State welcomes high school recruits with rugby experience.  Please fill out the form below and you will be contacted.  If you have any questions please email the head coach, Kate Daley.
Online Recruiting Form
Undergraduate Admissions
International Students
Full time and exchange international students are eligible to play for Penn State.  The team plays both in the fall and spring semesters.  Please fill out the form below and you will be contacted.  If you have any questions please email the head coach, Kate Daley.
Online Recruiting Form
International Admissions
Transfer Students
We have had a number of transfer students come to Penn State and participate with the rugby team.  Often Penn State offers a more competitive level of play.  If you are interested in transferring please fill out the form below and you will be contacted.  If you have any questions please email the head coach, Kate Daley.
Online Recruiting Form
Transfer Admissions
 If you are interested in coming to Penn State and playing rugby please complete the online recruiting form. You can also follow us on Twitter and Instagram @PennStateWRugby and Facebook @PSURugby